Learn from rare disease patients before you & help those that come after you.
Rare diseases are – rare. Because of this doctors may be less familiar with their symptoms, diagnostic patterns, and the most effective treatments.
Patient Journeys can help fill the gaps.
Get important information from
rare disease patients that came before you.
Complete our brief survey and see how your experiences compare with others living with the same rare disease — how they were diagnosed, what treatments they have tried, what challenges they face, where they turn for information and support, and more.
Share your rare disease journey
Start by completing our brief survey. It only takes a few minutes, and your personal information remains confidential.
We combine the information
The information you provide will be combined with others who have the same condition.
You see how your experiences compare
We share reports with you, other patients and the physician community so everyone can learn together.
Learn from others while they learn from you
Everyone benefits by participating in Patient Journeys. Together we can accelerate the time it takes to get rare disease patients diagnosed and get properly treated.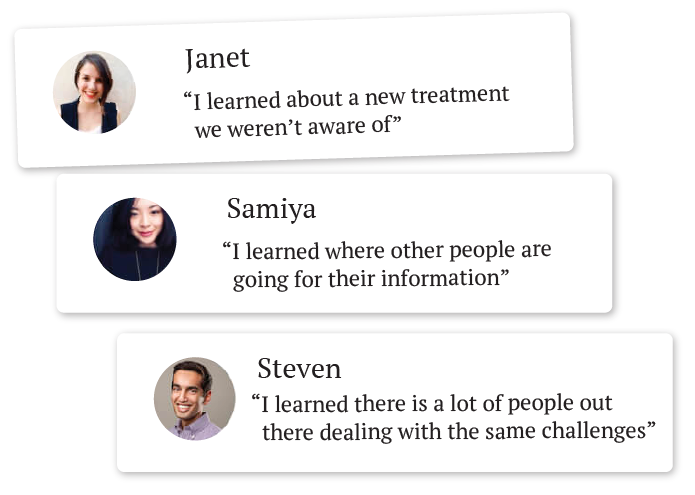 Learn from others and help others learn from you.
Together we'll be in a better place.